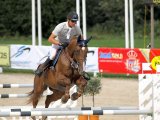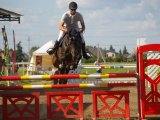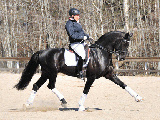 GANDICAP is a multy-purpose constantly developing company with activity in the field of Russian horse industry since 2005.
Directions of activities:
- breeding and selling of pure-bred sport horses (breeds of horses: Russian Riding horse, Trakennnen horse, Hannoveran horse, Shetland pony, Dutch mini-horse, etc.);
- complete arrangement of export/import transportation of horses (transportation into/from the country, customs formalities, veterinary procedures and papers, micro chipping, etc.);
- three shops with horse-related items (horse equipment, rider's uniform and foot gear, medicine and care items , stable equipment, special literature, and many other goods).
GANDICAP is an active member of Russian equestrian community and a partner of Russian Equestrian Federation (REF). We regurarly take an active part in horse exhibitions in Russia and abroad. Our horses are participants and regular prize-winners in local, federal and international horse competitions.
GANDICAP is the main transporter of Russian horses to China.Since 2005 we have transported over 70 horses to different cities in China.
Our stuff is always ready to welcome you with utmost care and attention.
We are sure to find the best solution for your problems.
Contacts:
Maria Andreeva — Head of the company
mob phone . +7-925-744-32-80
e-mail — This email address is being protected from spambots. You need JavaScript enabled to view it.
web site — www.gandikap.ru
Marina Tropinskaya - Foreign contacts (English-speaking manager)
mob. +7-916-807-73-78
e-mail— This email address is being protected from spambots. You need JavaScript enabled to view it.
OUR PARTNERS